The objective of this project was to organize the spaces in a large store without massifying the frames on display and, at the same time, guarantee the customer a timely and dedicated service.
+ Vista in Foligno is one of the stores of the chain +Vista. It is a large store with an integrated polyclinic center.
The objectives decided together with Stefano were clear: manage the large spaces by creating diversified areas, study clear paths, and clearly expose the proposal of the +Vista franchise services.
The display types chosen are varied: wall-mounted displays, center-store displays and reserved sales counters. The store also has well-defined brand corners, such as the area dedicated to Rayban.
For the reserved sales area, we have created solid chestnut and iron tables, and positioned them in a more reserved area of the store. The center store sales islands are some of the elements that characterize the store.
We placed six islands, creating an interesting and engaging sales path.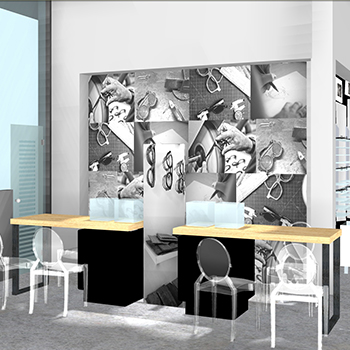 Render reserved sale counters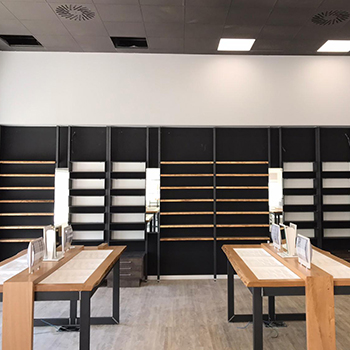 Installation Sales Islands center store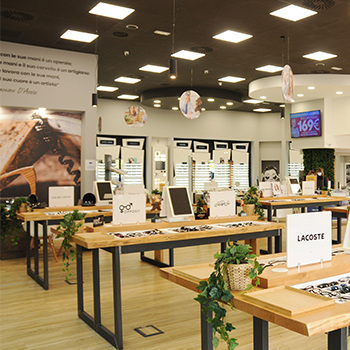 A part of the store is dedicated to children. A dedicated setting has been created with fantasy characters and colors that recall nature.
Dedicating an area of the store to children is important to provide quality service to customers. In fact, by investing in a children's corner, you show that you care about them, their parents and the atmosphere in your store.