The objective of this project was to propose an unconventional layout, eliminating the logic of the reception desk and bringing the optician closer to the customer.
We wanted to create a welcoming, modern and transversal space with respect to age groups.
+Vista Basilica San Paolo is one of the stores of the +Vista franchise.

It is the neighborhood store, known and respected by loyal customers in the area. The clientele is extremely heterogeneous in terms of age and needs. In this new store, Stefano wanted to create a true Oasis of Wellness, not only visual. In fact, books and brochures on other spheres of well-being are also on display along with the glasses, for the free use of customers.
We wanted to create a striking element for the store center.
We thought of a rotating island in solid chestnut wood, with couvettes hollowed out in the wooden top itself, and drawers always in wood with hollowed out couvettes.
A unique piece created thanks to the know-how of the Tecnitalia team.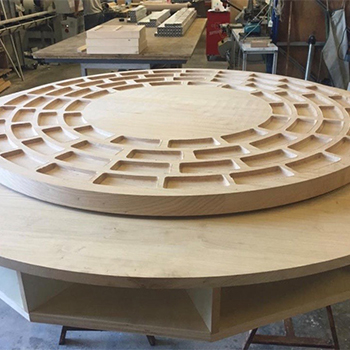 Revolving island processing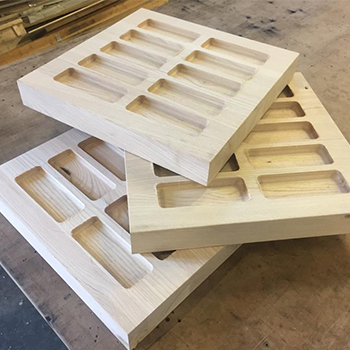 Drawers with solid chestnut couvettes
Manufacturing detail of the revolving table